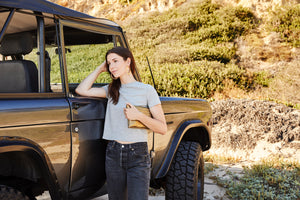 Luxury Without Cruelty™
Rivers Eight produces handbags and accessories for those who crave luxury without cruelty. Meticulously handcrafted in Los Angeles, our faux skin bags celebrate the majesty of exotic creatures without negatively impacting their populations.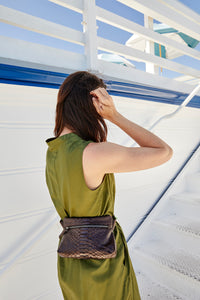 Hands-Free Living
The Waist Pack is back! Experience the ease of hands-free living, as all your essentials will fit snugly into a pouch right on your hip. We love this style for local hikes, or exploring a new city.  All pieces can be sanitized with any household cleaner, which makes this a perfect companion piece for errands.
SHOP NOW
Three Bags in One
Our best-selling bag converts from a crossbody to a belt bag to a clutch.  Sold with a matching strap and a belt, you can always thread any 2" thick belt through the loop, or add a colorful statement strap to make it your own. 
SHOP NOW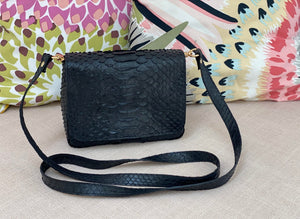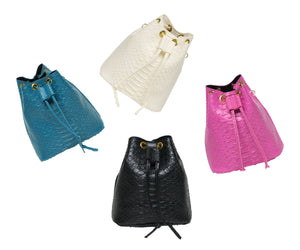 *New Style!* Drawstring Bag
This is the perfect little drawstring bucket bag. It's a petite size that boasts a roomy interior. There are bonus 2" belt loops on the rear, so you can slide the bag along a belt for a truly hands-free experience.
SHOP NOW